Mangano / Manganoan Calcite is a pale pink calcite that derives its color from Manganese. The amount of manganese determines the richness of color.

This stone is found in several locations in the world; the Banska Stiavnika mining district in the Slovak Republic; Naica, Chihuahua, Mexico, and several locations in Peru. We carry tumbled stones from Peru and crystal specimens from the Gibraltar Mine in Naica.

Metaphysical properties:
Placing these stones in the window of a child's room infuses the area with supportive, calming, and loving energy. For adults, their living space is filled with a relaxing, clearing, and revitalizing vibration. It is wonderful in areas where people may be feeling strong emotional turmoil or trauma - and helps relieve hysteria and encourages the release of emotions while supporting and uplifting the heart. It is a powerful ally for supporting those in deep grief, trauma, or emotional hysteria. Mangano or Opaque Pink Calcite connects one to Divine Love and activates the heart. It carries the pattern of health and wholeness and subtly enhances the auric field's support of the body's ability to regenerate tissue after damage or injury. Its energy encourages optimal function of the physical heart while at the same time soothes the emotional body.

We have some of this in tumbled form; we'll try to find it and get it listed. The specimens are sold out but we'll look for more in February.
Mangano A view 1
Mangano A view 2
Mangano A view 3
Mangano A view 4
Pale pink Manganoan Calcite Crystal Specimen
1 5/8" long x 1 1/4" wide x 1" high
Display stand is included with purchase



Mangano B view 1
Mangano B view 2
Mangano B view 3
Mangano B view 4
Pale pink Manganoan Calcite Crystal Specimen
1 5/8" long x 1 5/8" wide x 1" high
a 3 leg wood display stand is included



Mangano C view 1
Mangano C view 2
Mangano C view 3
Mangano C view 4
Pale pink Manganoan Calcite Crystal Specimen
2 1/8" long x 1 3/4" wide x 1 1/4" high
3 leg wood display stand included with purchase



Mangano D view 1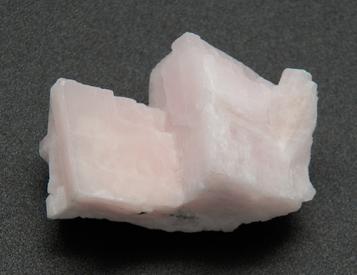 Mangano D view 2
Mangano D view 3
Pale pink Manganoan Calcite Crystal Specimen
1 1/2" long x 7/8" wide x 7/8" high
3 leg wood display stand included with purchase



Website powered by Network Solutions®