Kunzite is the pink to violet form of Spodumene, a lithium aluminum silicate with a hardness of 6-7. Its crystal system is monoclinic and forms as prismatic crystals with vertical striations. It is found in granite pegmatites, often in association with feldspar, muscovite, quartz, lepidolite mica, and other pegmatite minerals. It can be faceted into beautiful gems but cutting is difficult because of the stone's perfect cleavage. The main deposits are in Pakistan, Afghanistan, Brazil, Madagascar, California, and Maine.
Kunzite is a gem variety of Spodumene. Do not leave in the sunlight or the color will fade.
Kunzite is a calming and balancing stone and a Love stone, opening one's heart to love for fellow man and creatures. It helps one to be calm and gentle. It eases stress.
Kunzite can activate the silent voice of the heart, opening a wordless communion between one's mental and emotional aspects. It is one of the best stones to be given as a gift. People who receive Kunzite, even when they are unaware of its energies, often find themselves feeling impulsively kind and generous towards others.
Kunzite harmonizes well with Hiddenite, Moldavite, Darwin Glass, Morganite, Rose Quartz, Emerald, Pink Tourmaline, Petalite, and Scolecite.
Tumbled Kunzite from Afghanistan. Lovely lavender color. We sell on many venues so please check in advance if we still have XL available.

All stones are unique.

Extra Small stones are 2.0 grams or less and measure 3/8 to 5/8"
Small pieces range from 2.1 to 4 grams and measure 3/8 to 3/4"
Medium stones range from 4.1 to 8 grams and measure 1/2 to 1"
Large stones range from 8.1 to 15 grams and measure 3/4 to 1 1/4"
XL stones are larger than 15 grams range from 1 to 1 3/8"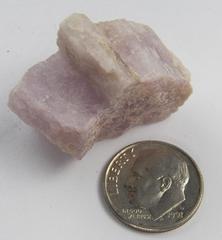 Brazil Kunzite A view 1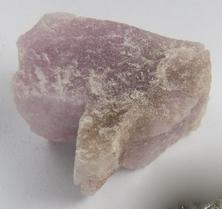 Brazil Kunzite A View 2
18.7 grams
1 1/8 x 1 x 5/8"



Brazil Kunzite B view 1
Brazil Kunzite B View 2
22.8 grams
1 5/8 x 7/8 x 7/8"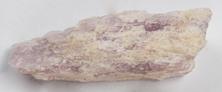 Brazil Kunzite C View 1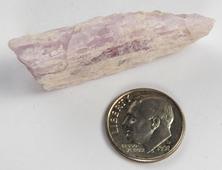 Brazil Kunzite C View 2
12.2 grams
1 7/8 x 5/8 x 3/8"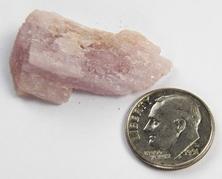 Brazil Kunzite E View 1
4.7 grams
1 1/4 x 5/8 x 1/4"



Disclaimer:
This information regarding the metaphysical and other properties and purposes of these stones are provided for entertainment purposes only. It is not intended for diagnosing illness, prescription, or advice and should not replace proper medical attention. Consult your Doctor or other health care practitioner regarding health issues. Sister's Rocks is not liable for any use or misuse of this information.
Afghanistan Lavender Kunzite #1
Afghanistan Lavender Kunzite #2
Afghanistan Lavender Kunzite #3

Afghanistan Lavender Kunzite #4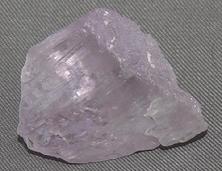 Afghanistan Lavender Kunzite #5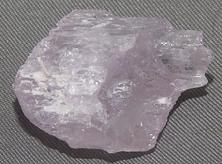 Afghanistan Lavender Kunzite #6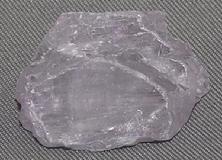 Afghanistan Lavender Kunzite #7
Afghanistan Lavender Kunzite #8
Afghanistan Lavender Kunzite #9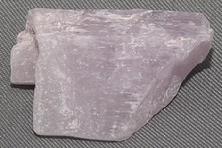 Afghanistan Lavender Kunzite #10
Afghanistan Lavender Kunzite #11
Afghanistan Lavender Kunzite #12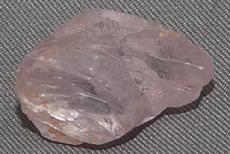 Pakistan Kunzite #2
Pakistan Pink Kunzite #3
Pakistan Pink Kunzite #5
Pakistan Pink Kunzite #8
Pakistan Pink Kunzite #9
Pakistan Pink Kunzite #10
Pakistan Pink Kunzite #11
Pakistan Pink Kunzite #12
Website powered by Network Solutions®