Yellow Apatite activates the solar plexus chakra. It is a great eliminator of toxins and draws off stagnant energy. It is useful for depression and lethargy and can help one overcome a lack of concentration and inefficient learning. Emotionally, it neutralises stored anger.
Blue Apatite releases the humanitarian in each of us by helping one along the path of service.
It aids in self-expression, communication and creativity. Some say Blue Apatite clears mental confusion. Some like to use Apatite to aid clairvoyance, clairaudience, clairsentience and the awareness of other worlds; either devic or outer worlds.
Green Apatite is a stone of both water and earth elements and activates the Heart, Throat, and Third Eye) Chakras, and allows one to clearly communicate the balanced wisdom of mind and heart. It is a soothing and cooling stone, and is recommended for alleviating excessive stress and frayed nerves. nervous system.

Yellow and green apatite changes color according to the light it is viewed in, i.e. fluorescent, natural, incandescent

Mexican Apatite Crystal D View 1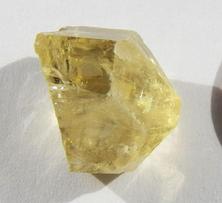 Mexican Apatite G View 2
2.4 grams
3/8 x 1/2 x 1/2"





Mexican Apatite I View 1
Mexican Apatite I View 2
3.7 grams
5/8 x 1/2 x 1/2"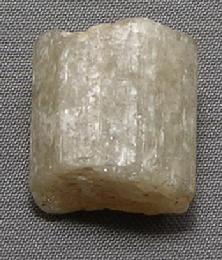 Morocco Yellow Apatite #2
Morocco Yellow Apatite #3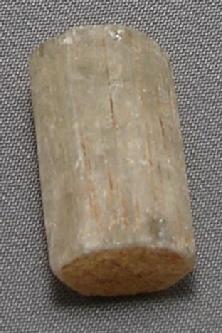 Morocco Yellow Apatite #4
Tumbled Blue Apatite from Brazil
Tumbled Blue Apatite from Brazil

Extra small pieces weigh less than two grams and measure 3/8 to 1/2". Small pieces range from 2 to 4 grams and measure 3/8 to 3/4". Medium stones range from 4 to 8 grams and measure 1/2 to 1" and Large stones range from 8 to 15 grams and measure 3/4 to 1 1/4"



PLEASE NOTE:
ROUGH Blue Apatite is shown WET to show how it can appear after polishing.
Dry rock is seldom as colorful as wet. (This stone would be beautiful in a fish bowl or aquarium)
These rough apatite pieces are suitable for gridwork / body layouts, meditation, and of course TUMBLING rock!
Mohs hardness of this stone is 5 so tumble with a watchful eye. Most of the stones are blue of some shade and some of the small crystals are translucent. It's really nice stone.

The Average weight is 20 to 30 grams per stone and the average size is 1" to 1 1/4" with some occasionally larger, and some smaller.





Disclaimer: This information regarding the metaphysical and other properties and purposes of this mineral are provided for entertainment purposes only. It is not intended for diagnosing illness, prescription, or advice and should not replace proper medical attention. Consult your Doctor or other health care practitioner regarding health issues. Sister's Rocks is not liable for any use or misuse of this information.
Website powered by Network Solutions®